Two flyweights with the knack for pulling off submissions – one is on a win streak, the other looking to rebound. It's UFC 260 in the Women's Flyweight Division and you know what that means….
Tale of the Tape
| | | |
| --- | --- | --- |
| Miranda Maverick | Fighter | Gillian Robertson |
| USA | From | Canada |
| 23 | Age | 25 |
| 5'3 | Height | 5'5 |
| 63 in. | Reach | 65.5 in. |
| Southpaw | Stance | Orthodox |
| The House of Muay Thai | Team | American Top Team |
| | | |
Path to Victory – Maverick
Miranda Maverick shows vast improvement every time she steps into the bright lights. Boasting wins over quality opponents Deanna Bennett and Pearl Gonzales as well as securing her first TKO victory back in October, Maverick is clearly trending upward. Miranda has yet to be submitted in her Mixed Martial Arts career, even after multiple fights with very submission dependent fighters. That isn't to say she's never been in precarious situations on the mat, but to this point, she has emerged unscathed.
Maverick has shown strong grappling skills, especially her top game, much improved since her fight with Gabby Romero. She steps in Saturday with a proven submission fighter in her won right, Gillian Robertson. Robertson, on numerous occasions, has depended on pulling guard and sweeping into dominant positions. "The Savage" has a strong, Demian Maia-like, single leg to sweep combo that has gotten her, at the very least, points in the judges eyes. Miranda Maverick may have the base to stifle such an attack and is most certainly skilled enough to evade submissions from the bottom and grind out a victory, if she can't sink a submission of her own.
Path to Victory – Robertson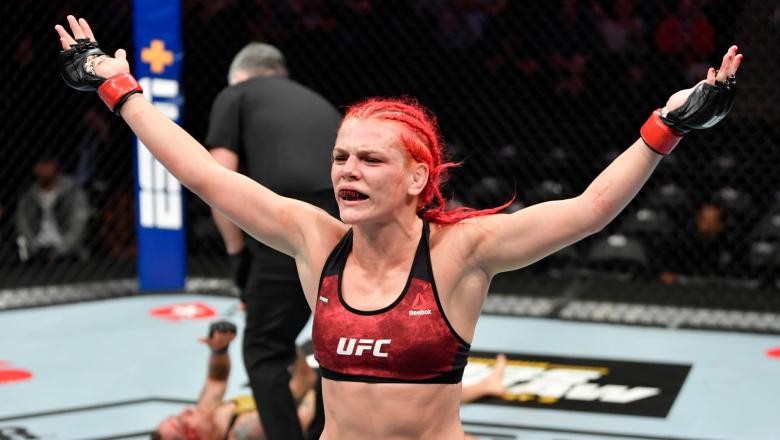 Let's be clear up front. Gillian Robertson is nobody's fool and this fight is much closer in skill than the odds will say. She is 6-3 in the UFC with losses to submission machine Mayra Bueno Silva, 17-1 Taila Santos, and highly touted Maycee Barber. Those losses take not one iota of confidence away from me, in regards to Gillian Robertson.
If patterns tell a story, in the UFC, Gillian has never lost more than once in a row, but has never won more than 2 in a row. The good news is, her last fight was the aforementioned loss to Taila Santos. That means her win is on deck, right? I know it's not that simple.
A Gillian Robertson win comes in the form of embracing the grind that it will be to get Miranda Maverick on her back and keeping her there. Robertson has shown that when she gets top position, she can keep it and do damage. The Sarah Frota fight should give you all the information you need to know about the damage her elbows can do. Maverick has never been stopped, much less submitted, in her young career, but that shouldn't deter Gillian Robertson from trying to hand the up and coming Maverick her first stoppage loss.
Nasty Nine Best Bets
My heart wants to see someone pull off an unlikely submission, but my head says they will stalemate on the ground. With both ladies demonstrating top notch sub defense, and not enough KO power generally to finish it on the feet, this fight is primed for going to the cards. I'm putting 2 units on this fight Going the Distance.
Miranda Maverick is the odds on favorite (-167) for a reason. However, Robertson has been submitted exactly once, to submission artist Mayra Bueno Silva and that means absolutely nothing to me. I like Maverick in this one, but I like Robertson to hold her own. I also believe Maverick is smart enough and confident in her striking and takedown defense to even want to engage on the ground where Robertson is most comfortable. Give me a half a unit on Maverick by decision in this one with the plus odd +138
If you love baseball as much as we do, check out my Milwaukee Brewers podcast, The Nasty Nine Podcast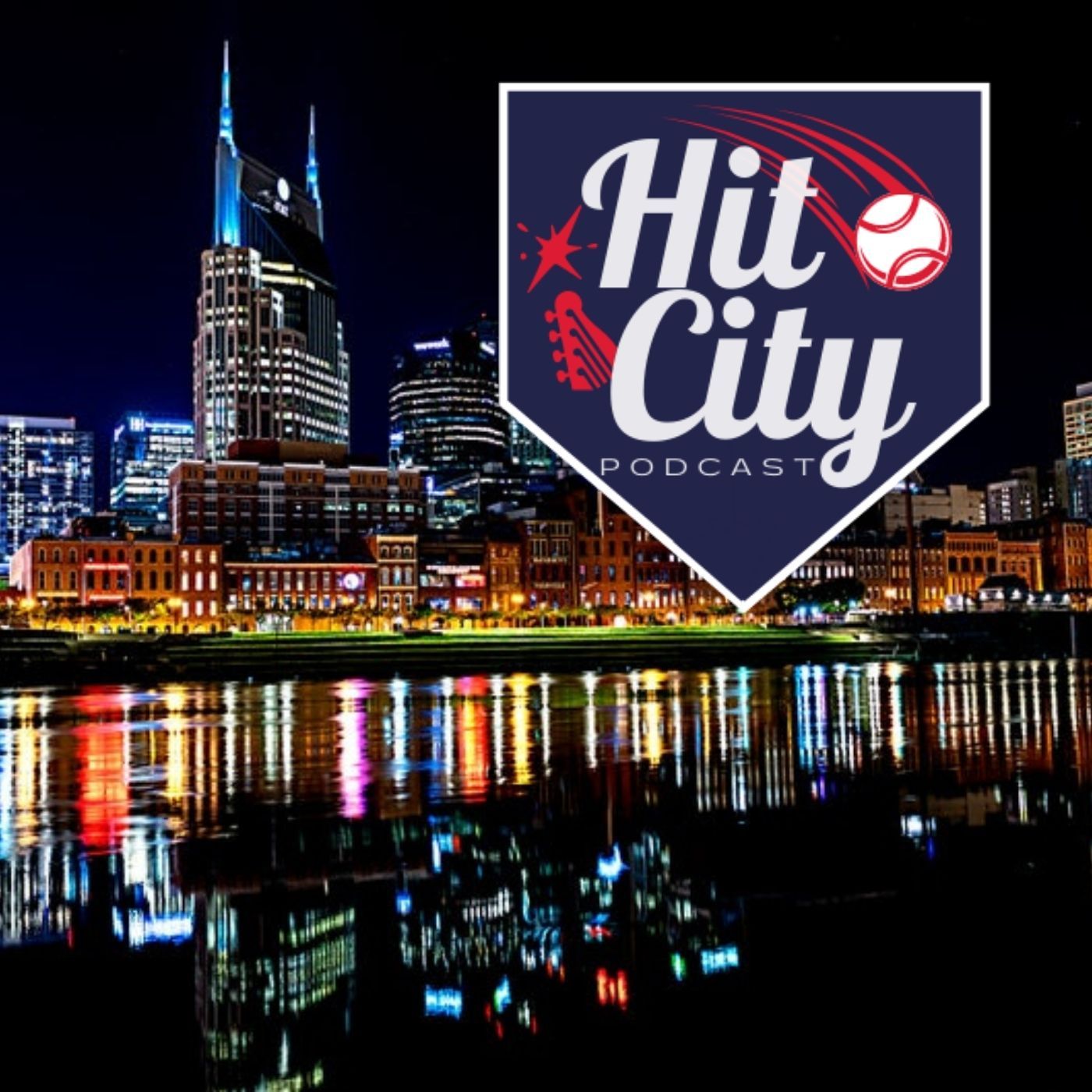 Daniel Shoptaw is the head of United Cardinal Bloggers and is the host of the Meet Me at Musial podcast. Find Daniel on Twitter at @C70 his work at unitedcardinalbloggers.comMusic by Rob Jones MusicFind all out work at our linktreelinktr.ee/SlasherSports