The Brewers took game 1 of 3, but it wasn't for lack of formidable opposing pitching. The duel between Brewers ace Brandon Woodruff and Joe Musgrove was full of knee bucklers and foolish swings.
On the slate tonight is Corbin Burnes, a reliever turned starter turned Cy Young Award candidate. He faces Chris Paddack, an often forgotten member of a stacked pitching rotation, looking to pick up his second win of the season.
Listen to the series preview on the Nasty Nine Podcast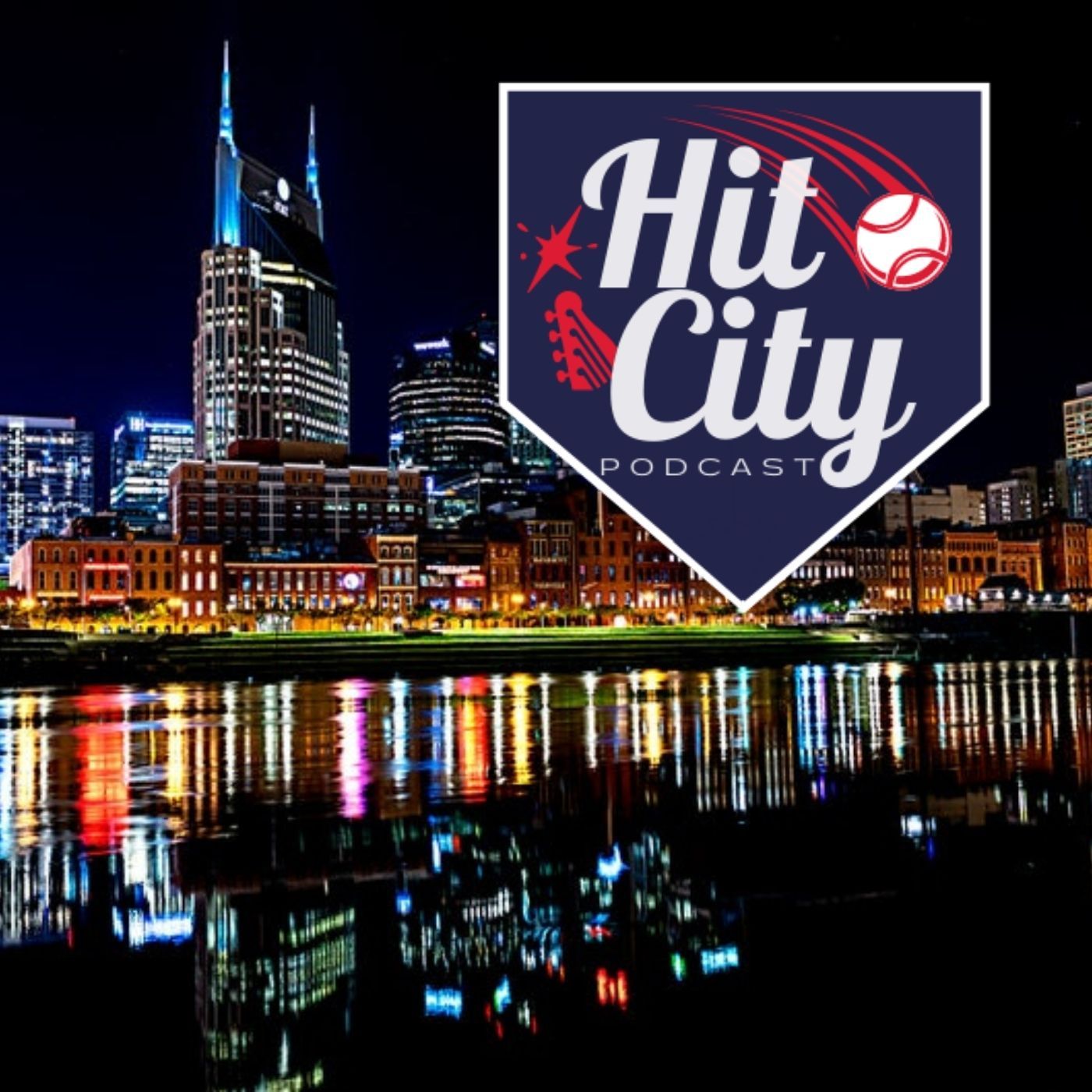 Daniel Shoptaw is the head of United Cardinal Bloggers and is the host of the Meet Me at Musial podcast. Find Daniel on Twitter at @C70 his work at unitedcardinalbloggers.comMusic by Rob Jones MusicFind all out work at our linktreelinktr.ee/SlasherSports
Burnes vs. Paddack – Game 2
Notables missing from these starting lineups were Padres infielders Manny Machado and Fernando Tatis Jr., as well as catcher Victor Caratini. For the Brewers, Keston Hiura would slide over to 2B to make room for the mass of humanity that is Daniel Vogelbach.
Early Innings
Top 1
The night begins with a Jackie Bradley Jr. groundout to 2B, first pitch, .Vogelbach batting in the two hole, which can look a bit funny on paper. It should be noted that the Brewers are 4-1 when Vogey bats second and if you're into coincidences, there's a great one. He struck out in his first plate appearance. Chris Paddack looked fantastic as he followed up by striking out Avisail Garcia. 9 pitches in, and we're changing sides.
Bottom 1
Padres at bat, Corbin Burnes on the mound, former Brewer Trent Grisham at the plate, first K of the night for Burnes. Like he does, Jurickson Profar worked a very nice AB full before grounding out to tonight's 2B Keston Hiura. The shift was on for Profar in that AB. Two batters in, and Corbin Burnes has already surpassed the first inning pitch total from Paddack. A solid 15 pitch inning, though, wouldn't prove to be an issue as Burnes gets his second K of the inning as Cronenworth chases one in the dirt and is thrown out at first by Narvaez.
Top 2nd
Padres fans waited for a big play from the former Brewer, and Trent Grisham delivered a jumping catch in deep centerfield off a big swing by Travis Shaw. The ball wasn't quite deep enough to get out of the park, but certainly hit well enough to get over the head of the backpedaling centerfielder. A tip of the cap from Paddack showed his appreciation, and I'm sure Friars fans could concur.
A pop out to left field by catcher Narvaez concluded a solid AB, getting the pitch count over 22, and at the very least getting some nice looks at Paddack. Keston Hiura bounced out to 3rd to end the inning. Paddack having no issues at this point.
Bottom 2nd
Burnes really demonstrating some late bite on his cutter tonight, jamming lefties and staying just out of reach of righties. He's demonstrating a command unparalleled by any other pitcher on the staff. Groundout, strikeout, groundout go the Padres in the bottom of the 2nd. Wash, rinse, repeat.
Top 3rd
You better start getting excited about having Billy McKinney, the best first name in baseball. He leads off the inning with a solo shot to right-center, his second HR in as many nights.
Daniel Robertson would ground out early in the AB, which i troubling since the Brewers signed him for depth but also for his ability to get on base and be patient at the plate. Luckily, Corbin Burnes was able to contribute to his own cause and scoot a grounder through in the infield. The official call was E4 on Profar, but that doesn't seem fair. #PitchersWhoRake should be trending, but it isn't.
Small ball was in full effect as Dan Vogelbach was able to slap one through the opposite side of the infield, moving Burnes to 3rd. Burnes rounded 3rd as if he wanted to score, but scampered back after better judgement won its case. Doing the team a major service, Avisail Garcia, from behind, worked the count full and eventually drawing a free pass.
With the bases loaded, Travis Shaw ripped the first pitch down the right field line bringing in both the pitcher, Burnes, and Vogelbach. Omar Narvaez decided he wanted to play in the band and dropped the first pitch off into left field bringing in two runs himself, including a very close play at the plate with Travis Shaw. Replay showed he was clearly safe, with no retort from the San Diego bench.
Suddenly, the fun was over. Hiura struck out on a caught foul tip, showing that even when the team is getting hot, he simply is not. Keston needs to find his bat before he's supplanted by Vogelbach full time. Once Wong is back, Hiura won't be sliding into the 4 position. Nothing has been said officially, but in my eyes, there's a real competition at 1B.
Bottom 3rd
What can really be said here? Well, Burnes strikes out the side. And now, Burnes is a sole record holder. I hope you're paying attention because this whole rotation is historically good. A collective unit of killers who are carrying this team.
Middle Innings
Top 4th
Paddack looking to rebound, he works Billy McKinney up in the zone, inducing a pop up to 3rd in deep foul territory. Missing from the previous hit party, Daniel Robertson drops a solid shot into right field to bring up the pitcher, Burnes, who was struck out looking. Bradley ended the inning with very sharp contact, but directly at the first baseman, Hosmer. Paddack seems unfazed by the previous inning.
Bottom 4th
Unable to figure out the riddle of Corbin Burnes, Trent Grisham is getting eaten up on the inside of the plate. This time, jammed again and popping out to 1B near foul territory. Looking for an adjustment from Grisham in his next AB.
Just as he did in the first inning, Jurickson Profar can't long be fooled. Not biting on anything outside the zone, he worked the count full before the securing the Padres first baserunner of the night by lining one out to right field.
In this episode of the Nasty Nine Podcast, I made mention that Jake Cronenworth was the one Padre hitter I feared a little more than the rest. Thus far, he's had no answers for my Cy Young Award winner prediction. That's right, my IBWAA poll prediction went to Corbin Burnes. Eat it, losers! At any rate, he sat Cronenworth down on strikes, thus making only one of my predictions credible at this point.
Eric Hosmer, showing a ton of hustle, grounds one to SS, beats the throw by sliding head first into 1B, thus moving Profar over to 3rd. Runners on the corner for Wil Myers.
Myers, on the first pitch or two, slaps one into the deep LF corner, but the legend of Billy McKinney wasn't there for decorative purposes. Legging it to the corner, McKinney makes an amazing diving play to save a run, maybe two, an extra bases for Myers. Most importantly, he saves the Corbin Burnes sub-1 ERA. Cy Young prediction intact….. END 4, Brewers up 5-0
Top 5
The one bad inning Chris Paddack has thrown in this game is overshadowing the mastery he is displaying up to this point. He's consistently working all corners of the plate, north and south, leaving batters to look back at the ump for the strike call. Erase the bad inning and we have pretty much what we had in game 1.
Vogelbach, Garcia, Shaw…..all retired on strikes.
Bottom 5
Tommy Pham got the party started for the Padres with a sneaky grounder that ended up in right field, giving San Diego a runner with no outs. A trailing fastball knicking Ha-Seong Kim on the loose part of the jersey would follow up with a second runner, still with no out. Burnes needed a groundout, one that he'd only gotten twice all night.
Catcher Luis Campusano was patient in the box, working the count, though behind in the count. His patientce got him as far as a 2-2 count before a mid-90s fastball at the knees would send Campusano back to the dugout. Two on, one out. Pitching coach, Chris Hook, would visit the mound.
Pinch hitter Jorge Mateo, batting for the pitcher, Paddack, drove one to center where Cain could not replicate the Billy McKinney catch. However, as Lorenzo Cain, the former Gold Glover, was charging the ball, Tommy Pham was stuck waiting and could only advance as far as third base before being held up. Lucky break for Milwuakee.
Trent Grisham was quickly called out on strikes, bringing up the pesky Jurickson Profar, who if you've been paying attention, has given Burnes nothing away for free. Bases juiced, two outs, this would be a critical moment in preserving the win. Burnes working the cutter inside to righty-batting switch hitter, induces a ground ball into the awaiting glove of Keston Hiura for the out at first. Stressful inning for the Brewers, but no damage done. END 5, 5-0 BREWERS
Top 6
Nick Ramirez on to pitch for San Diego. Ramirez would be optimal to face this lefty heavy lineup of Milwaukee. Omar Narvaez leading off the inning with a line drive into center field, showed a little bit of lefty on lefty violence, though. Keston Hiura followed up with a predictable, lazy fly into right.
With Billy McKinney at bat, Omar Narvaez in rare form, stole second but was immediately called back to first base on a very confusing development. Clarification did follow, eventually. Apparently, the home plate umpire was deemed to have interfered with the catcher's throw, thus nullifying the stolen base by the speedster, Narvaez. Yes, I joke sometimes.
Top of the 6th ends with no fanfare, but very many groans among the Brewers faithful due to the reversal of the stolen base.
Bottom 6
Burnes back out for the 6th, looking for his Quality Start, gets the first two batters to pop out to left and right field respectively. Burnes' 10th K of the night would follow as he makes Wil Myers swing and miss, thus retiring the side and earning that QS. Ace number 2 is locked in. We've come to expect it.
Late Innings
Top 7
Jace Peterson comes in to pinch hit, meaning Corbin Burnes' night is wrapped. The LHP Ramirez staying in to face the lefties due, retires Peterson and Bradley Jr. before Vogelbach continues his production with a bloop out to center for a single. The naked eye tells me Vogelbach is about to start eating into Hiura's time. I said it before, but I feel much more strongly about it than before.
3 feet separated a 5-0 lead and a 7-0 lead as Avi Garcia got some hard contact on an early pitch, but the ball fell short, into the left fielders glove to end the top of the inning.
Bottom 7
With two lungs full of air, I held my breath while Eric Yardley stepped in to pitch to the bottom half of the order. The half inning started out strong as Yardley struck out Tommy Pham swinging, but He-Seong Kim found himself back on base after a nice single to right. We've heard this song before. It's played every time Yardley gets in the car.
Sometimes, we get to where we're going before the song is over, though. This time, some nice, easy pop ups got us out of the car and back to safety. END 7, 5-0 BREWERS
Top 8
Pierce Johnson in to pitch for the Padres, ready to face the 4-6 hitters, at least. He gets a swinging strikeout from Travis Shaw, right off Jump Street. The Padres bullpen is among the best in baseball.
If I had to name a team MVP today, pitchers excluded, would I be able to name anyone but Omar Narvaez? I think not. Narvaez found himself on first, once again, after a single to right. Unfortunately, he has remained stationary due to having Hiura behind him in the order.
Hiura, on cue, strikes out swinging at a bad pitch in the dirt. Or a good one, depending on your perspective.
Billy McKinney, who started the early rally, lined out to first, ending the inning. Narvaez, once again, left on first. This time, not the umpire's fault.
Bottom 8
Brad Boxberger on to pitch. Hosmer reaches first on infield contact, but a low throw and a bad pick by Hiura at 1B prevent the out. Boxberger was solid as usual, adding two strikeouts to his ledger and ending the inning with the 0-3 Wil Myers swinging. END 8, BREWERS UP 5-0
Top 9
Craig Stamman to face the 8, 9, & 1 hitters. Daniel Robertson was quickly dispatched, and I reiterate, not showing his usual patience at the plate.
Get your bingo cards ready, because if you had Jace Peterson with a HR in this one, then you win! Peterson took Stamman deep, dead center, for hist 1st HR of the season. Jackie Bradley Jr. would follow with a single, restarting his hitting streak that ended in the previous game.
Speaking of home runs, Tyrone Taylor, who hit a late inning home run in game 1 came in to pinch hit but would display no fireworks with this one. He struck out chasing a ball in the dirt, and was obviously frustrated.
Bottom 9
Drew Rasmussen in to close out the game. Rasmussen has struggled mightily this season, but with a nice cushion, he should be able to work comfortably.
A quick couple of outs via a Tommy Pham flyout to center and a Ha-Seong Kim bounce to second, brought Luis Campusano to the plate. A corner burning fastball left Campusano looking to end the ballgame. END 9, BREWERS WIN 6-0!
Takeaways
Keston Hiura is dangerously close to being replaced. When Kolten Wong is back, a hard decision may be made and I wouldn't be against Daniel Vogelbach being the everyday 1B. That decision becomes easier once Yelich is back as well, since putting Vogey in at 1B every day would leave McKinney as the sole reliable LHH on the bench.
This team is thriving without Yelich and Wong. No, the offense isn't what it could be, but making do without the team MVP is what they have been doing.
Corbin Burnes is the best pitcher in baseball thus far. If not the best, he's damn sure on the Mt. Rushmore of 2021 pitchers
Billy McKinney could start at 1B. Yeah, I said Vogey could supplant Hiura, but McKinney could make more sense. We need his bat in the lineup and starting at 1B once Yelich is back might be the only way.
If you enjoyed this content, follow us at SlasherSports.com and on Facebook and Twitter