The third series, 7th game overall, of the Brewers and Cubs season series took place on Friday. It was the first meeting between lefty Brett Anderson and Cubs ace Kyle Hendricks. The two teams lined up as follows:
Most notable, Kolten Wong was back in the lineup after a stint on the 10-day IL for the Brewers, and for the Cubs, highly touted prospect, Nico Hoerner was back with the team since a day prior.
Make sure you catch my interview with Prospects1500 and Cubs Den journalist Tom Usiak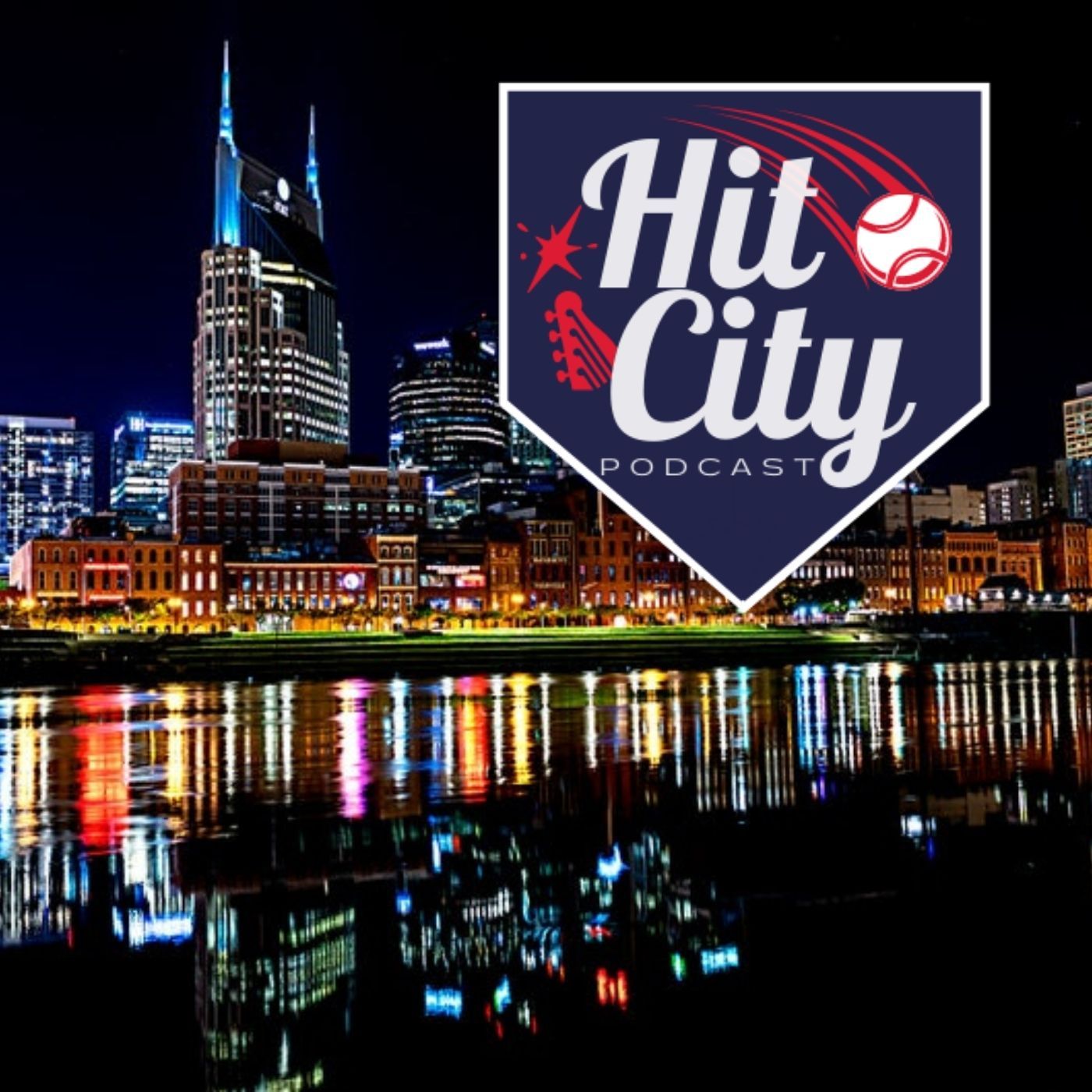 Daniel Shoptaw is the head of United Cardinal Bloggers and is the host of the Meet Me at Musial podcast. Find Daniel on Twitter at @C70 his work at unitedcardinalbloggers.comMusic by Rob Jones MusicFind all out work at our linktreelinktr.ee/SlasherSports
Early Innings
Fresh off the IL, Kolten Wong dropped a ball into shallow center for his first base hit in his first plate appearance since returning to the Brewers' lineup. Just a couple of pitches later, he would beat a Javy Baez tag to nab his first stolen base since rejoining the team.
Kris Bryant would extend his hitting streak to 6 games with a slap out to left field shortly before an Anthony Rizzo double would drive him in for an early Cubs lead. Javy Baez would duplicate the hit, but making it a single.
Brewers starting pitcher Brett Anderson would be removed from the game after the Baez at-bat, with an apparent leg injury. A slight hobble after his pitch delivery would be noted by catcher Manny Piña, inspiring manager Craig Counsell to pull the lefty without much deliberation. Anderson could be seen visibly wincing walking down the dugout steps.
Long reliever, former starter, Josh Lindblom would take over on the mount. The first batter Lindblom would face would reach on an infield hit, scoring Anthony Rizzo to extend lead. An excellent fielding play by SS Luis Urias would almost get the runner at 2nd, but was just late with the throw.
Lindblom would find himself in a pickle, with the bases jammed, but only one out. Marisnick would bring home the bacon with a 3-RBI knock down the RF line, and thus began the Milwaukee Brewers' Friday. The bleeding wouldn't stop, as newly called up Nico Hoerner would swing away on a 3-0 pitch past a frozen Travis Shaw to bring in yet another run. 6-0 Cubs at this point. Lindblom would finally get out of the inning, but so much damage done.
There wouldn't be much of an answer to the 6 run flood in the first, from the Brewers. Three straight pops to center would have them back on the defensive. This is the equivalent of a football "3 and out". Lindblom had no time to collect himself after that first inning.
Anthony Rizzo and Javy Baez would take advantage of the scramble game and crush back to back jacks making the score 8-0. Jason Heyward would take one to deep center, off the wall, into third base for an RBI triple, making it 10-0. Nothing was going Lindblom's way except for the fact he had the pitcher at the plate, with two outs, and was able to limp out of the inning after a worse beatdown than he received in the first.
Stuck in the Middle
While Kyle Hendricks was cruising, Lindblom, for a moment, seemed to have settled down. Jake Marisnick would correct that perception by jacking a solo shot in the bottom of the 4th, once again waking up the Chicago crowd. On the upside, I believe the Milwaukee fans would welcome only allowing one run in an inning, as opposed to many.
Brewers reliever Drew Rasmussen would take the mound in the bottom of the 5th, Drew is another pitcher who has had his ups and downs this season, so it makes perfect sense to use him in this situation. If any pitchers on the staff are under evaluation, they would be Lindblom, Rasmussen, and definitely Eric Yardley. I wouldn't be surprised to see a Yardley appearance later in the contest.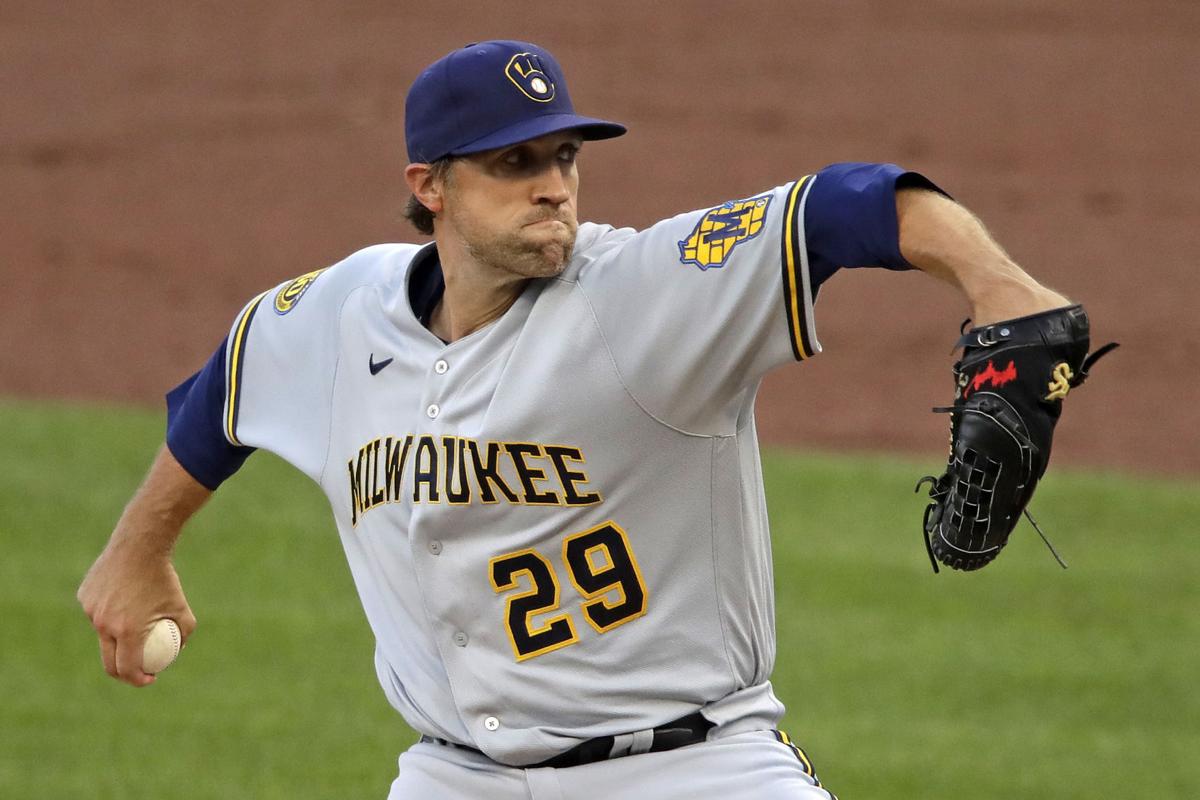 The Best Part of Waking Up
Some positivity to bring to the masses came in the top of the 6th. Kolten Wong, who again is coming off a 10 day stint on the IL, and Billy McKinney who lately is making it very difficult to keep him out of the order, take Hendricks deep for back to back homers. Tyron Taylor followed up with a deep shot over the head of left fielder, Nico Hoerner for a double. A wild pitch would move Taylor over to third, and after a Keston Hiura free pass, the Brewers would have runners on the corners for Jackie Bradley Jr. A strikeout would kill the rally, but there is life.
Send Me an Angel
Angel Perdomo would come on to pitch in what is largely an analytical outing. Allowing the first two batters to reach base, had him in trouble early on, with no outs. Romine would line a breaking ball down the 3rd base line for a run scoring double, before Willson Contreras would put the dagger in the heart of the dragon. A 3 run blast put the Cubs up 15-2 in an ERA killer of a game.
Out of our Misery
The game would end with a score of 15-2, an embarrassment. No one is happy with it. Some things to take away from this game, however, provide at least a little bit of light
A late replacement pitcher is never in a good spot. It's an absolutists narrative that one must "stay ready at all times because you never know when you're going to be called". Sure. Right. That's purely nonsense. Josh Lindblom had a rough go, and he's partially to blame, but even the best can fall flat in this scenario.
Kolten Wong is back, baby! After a somewhat slow start to the season, followed by his IL stint, Wong came into this game ready to rumble. A leadoff hit on pitch number 2, and a HR in the 6th, tell me that he's going to need very little ramping up.
Eric Yardley had a solid outing. It was one inning, but we have to count the victories. Nobody pitched well today, but Yardley did. Let's give him that. After his rocky start, a pat on the back is warranted.
The Brewers lick their wounds, regroup, and get ready for game 2 in Wrigley. It will be "Fastball Freddy" Peralta vs. Adbert Alzolay.
Follow Slasher Sports on Twitter and Facebook for more great baseball coverage!
We're also getting hot and heavy in the MMA world. Surf the website and let us know what you like or don't!